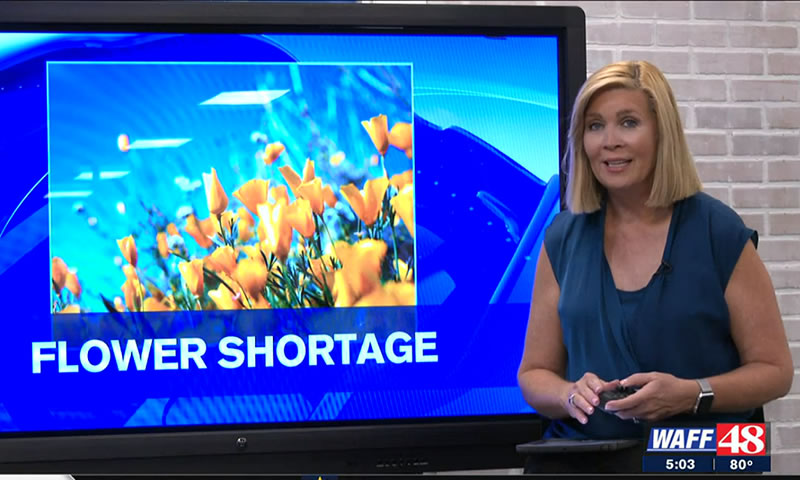 DECATUR, Ala. (WAFF) – If you are getting married or celebrating your anniversary soon, order flowers now! There is a shortage of fresh flowers and it's impacting local florists.
Co-owner of Simpson's Florist in Decatur Kristen Bentley says they've never seen a shortage like this before, and quite a few things contribute to that. Flowers are a huge part of many events, especially weddings.
"Whenever you're at a wedding, of course everybody wants wedding flowers it just beautifies your moment," said Bentley.
Bentley says the backlog started getting really bad about six months ago.
Read more on WAFF